If seeing
Lauren Conrad
in a bridesmaid dress
didn't make your heart flutter with anticipation for her upcoming wedding, then this definitely will: the bride-to-be has just released a line of bridesmaid dresses herself!
Her clothing line Paper Crown now sells 12 looks
, which Conrad (along with five of her nine bridesmaids) models in the f
all issue of Martha Stewart Weddings
. (And if they look familiar,
there's a reason for that
!)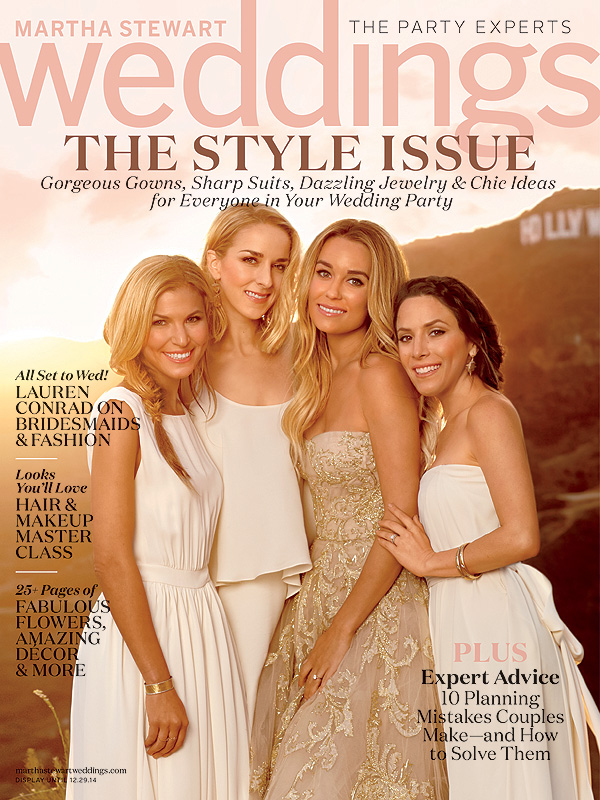 Courtesy Kayt Jones
True to Conrad's romantic-bohemian style, we spot ladylike lace touches, modest necklines and nothing
too
mini. "In our collection, we're only doing a few dresses that aren't long," says Conrad. "We're doing full-length, a couple midi and then we have a couple to-the-knee. We didn't really go shorter than that because it doesn't really feel appropriate, and if that's what you want, then you can always shorten the dress."
Conrad, who asked her besties to be a part of her special day with a card and custom-made Kohl's rose gold necklaces with a "little diamond ring piece that looks just like
my ring
," has a relaxed view of what her wedding party will look like. "I don't think it has to be too cohesive," she explains. "It's too difficult to take a group of girls and put them in the same color and silhouette; everyone has their own style." So she's choosing a few hues, then letting her friends pick from "all the different shapes" in her line. "I don't mind if there are a few girls in the same dress, or if people are all in different ones," she says.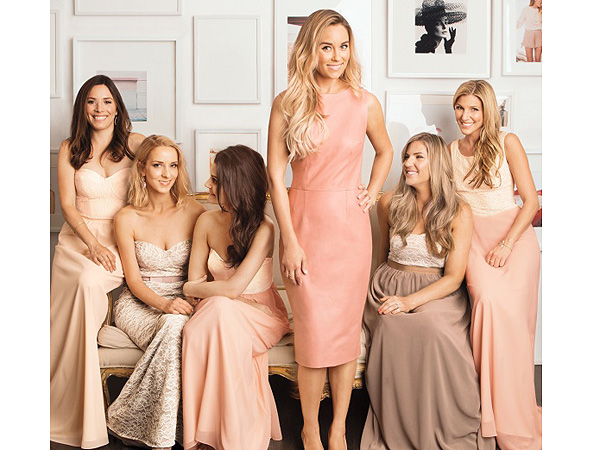 Courtesy Kayt Jones
Her view on hair and makeup is equally chill. "I'm letting the girls do whatever they want," she says. "I think that weddings are about celebrating, and you want everyone to feel comfortable, so I think it's about whatever is going to make them feel pretty." But of course, don't expect anything garish from the girls: "Understated is always best, so I think trying to go more classic is always a nice choice. You don't want anybody to stand out in a negative way."
One thing she is particular about? Potentially matching manis in a classic hue. "I was thinking about doing a gift bag and just including a pale pink or a nude in there," she says. " I think that's a nice way to suggest, like, 'Here's a pretty color for you.' That might actually be a good call because some of my friends will probably have navy or dark nails!"
Loving her bridesmaid looks? Do you have strong opinions on bridesmaid beauty?
–Catherine Kast